The switch mode of infrared thermometer
Infrared thermometer is divided into two modes of forehead and object temperature. Here we take the Finicare IR2000 gun shaped infrared thermometer as an example to explain: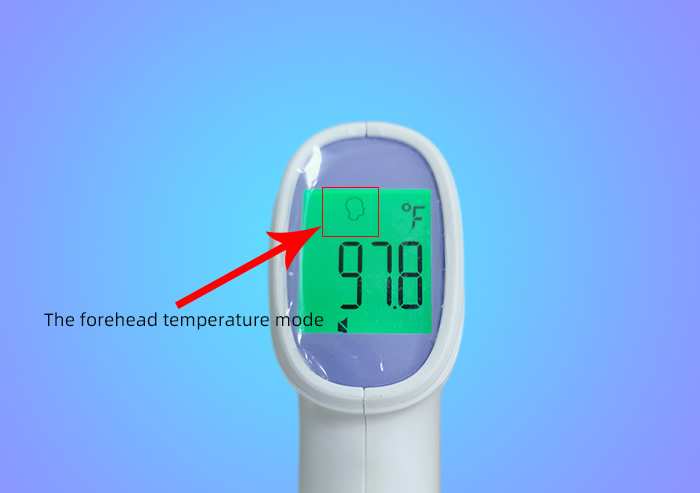 Forehead temperature mode: Forehead temperature is the default measurement mode. You only need to aim the infrared thermometer at the middle of your forehead 3-5cm and then press the measurement button to measure your body temperature.
Note: the "head" logo on the screen is displayed in forehead temperature mode.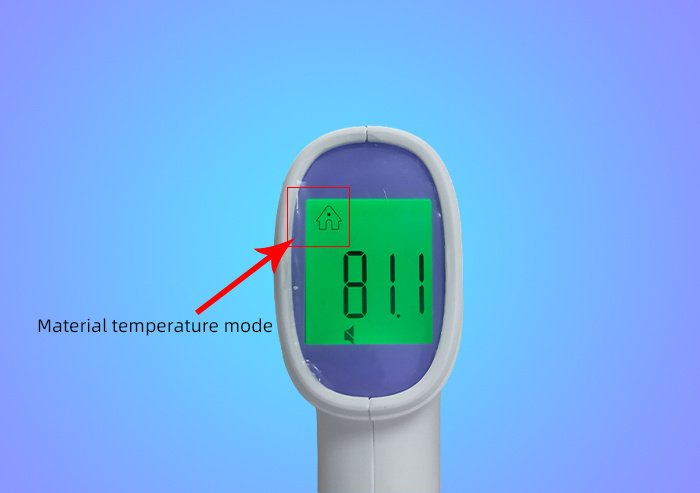 Object temperature mode: when the infrared thermometer is off, long press the "MEM" button. And the screen lights up, you can measure the temperature of the object and the room.
Note: the "house" logo on the screen is in temperature mode.
Just for you