Precautions for Infrared Ear Thermometer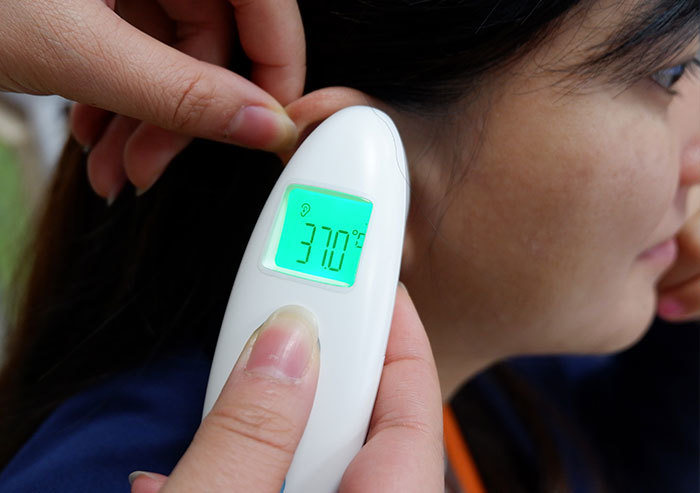 Infrared ear thermometer is a kind of clinical thermometer, which mainly used to measure the ear temperature . It is mainly used to measure the internal temperature of the ear. Please make sure that the ear canal is kept vertical when measuring, so that the temperature can be measured more accurately. Let's take a look at the precautions when using infrared ear thermometers:
1 keep the head well in case of the imprecise measurement.
2 Make sure that the ear is clean, with no earwax or obstructions.
3 Please gently pull the ear up and make sure the ear canal is straight.
4 The probe should be disinfected before and after measurement.
Children tend to be active. By fixing their head, it can be measured more accurately and can prevent accidental injury by the probe .
Cleaning the inside of the ear is not only to facilitate the measurement , but also to ensure the accuracy of the measurement. If there is too much earwax, it will lead to bad reception of the probe, resulting in inaccurate measurement results. Maintaining ear hygiene is not only measuring body temperature, it's also a good habit to maintain ear hygiene.
Just for you