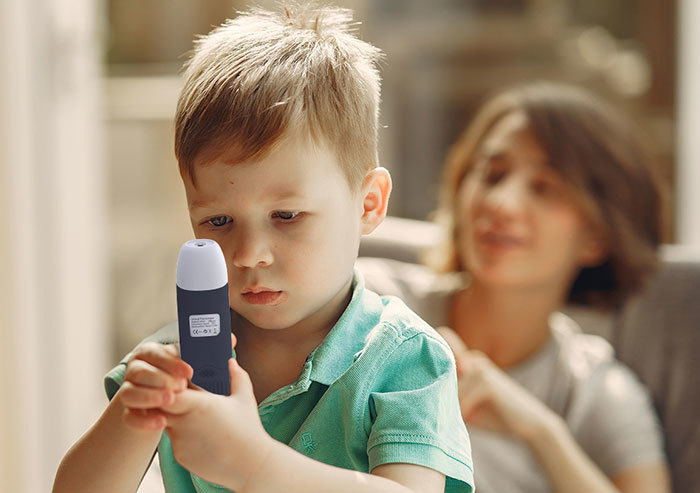 Since the temperature scales used in each place are different, we distinguish our infrared thermometers between Celsius (℃) and Fahrenheit (℉).Now Let's show you how to switch from Celsius to Fahrenheit for our gun thermometer FC-IR2000.
On the side of the infrared thermometer, there are three buttons, namely "F/C", "Mute/unmute" and "Mem", You only need to press the "℃/℉" button to switched Celsius to Fahrenheit freely.
Note: The infrared thermometers produced by different factories are different, so you need to read the product manual and operation guide when using it.
Just for you